Don't Mesh Around… Get Metal Rib!
It's time to give your customers a sample of Metal Rib and see how creative they can be. Here are just a few ideas to get them thinking:
– Easy to cut, lap, splice, bend and pierce; adapts to all kinds of forming, like footings, bulkheads, grade beams and pier caps.
– Saves time because the sheet remains in place, only the bracing is removed, eliminating form stripping.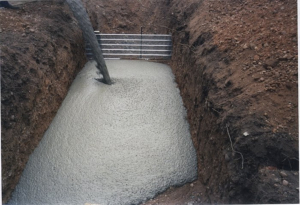 – Simplifies forming joints so rebar operations can continue, or be revised, with minimal obstructions.
– Can be tied to existing rebar in structures, like grade beams and pier caps, to eliminate temporary supports.
– Provides a quick-to-install joint option in the event of ready-mix interruption or other unanticipated problems.
Make sure you always have Metal Rib leave-in-place mesh on hand. Add a skid to your next shipment.
https://surebuilt-usa.com/wp-content/uploads/2019/05/Metal-Rib-Thumbnail.png
146
146
Rob Kozaczka
https://surebuilt-usa.com/wp-content/uploads/2021/04/SureBuilt-Concrete-Forms-Accessories.png
Rob Kozaczka
2019-07-10 09:21:41
2019-09-25 07:05:50
Reduce Labor and Material Costs with Metal Rib!