The SureBuilT Difference – Tilt-Up
SureBuilt has combined the best in design and manufacturing, along with our extensive industry experience to create safe and easy to use tilt-up products.
Ring Lift System (22 kip Capacity)
SureBuilt has developed the well-designed Ring Lift Tilt-up System for loads up to 22 kip for proper tilt-up construction. Made of quality steel, SureBuilt qualifies each part for safety and strength through extensive manufacturing and safety testing to assure safe lifting as specified in this booklet.
This system includes
A Ring Lift Anchor with former (RL 22PRO Style  or RL 22SL Style). It is secured to the reinforcing bar before pouring concrete to be set and provides "grip" for the lift.
A Ring Lift 22 kip Lifting Clutch. It attaches to both the inserted anchor head and the crane rigging to lift the panel off the ground.
Additional accessories depending on application and use. In the Ring Lift system, different types of lifting accessories can be used. Each accessory has a specific application and has been developed to solve specific problems related to Tilt-up construction.
Decorative Products. SureBuilt has an array of decorative formliners to enhance the appearance.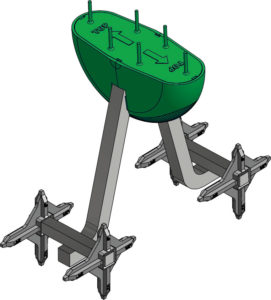 1st Adjustable Tilt-Up Insert!
The 22 PRO Inserts are standard delivered for the required panel size.
22 PRO Dial Feet can be removed and turned 90-180-270 degrees to increase or decrease height of the insert 1/4 – 1/2 – 3/4".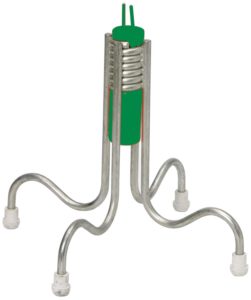 Used for fixing braces, attaching strongbacks and lifting.
Brace Extension Foot – One size fits all.
You can extend your insert size for +1/4″, 1/2″ or 3/4″.
Contact your SureBuilt representative for details.

U.S. Quality Tilt-Up Products at Competitive Prices
We're constantly hearing that the U.S. manufacturers simply can't compete on tilt-up products, and that foreign imports, which are often subsidized by their governments, are putting every last one of us out of business, but we refuse to bow to that notion. We're very close to foreign import prices, and it has taken some serious work to accomplish this feat. We've had to work harder, think smarter, and become more efficient. Give us a chance to bid on your project.