The SureBuilT Difference – Reinforcement
It's completely invisible. You never actually see it because it's always buried. Concrete reinforcing is used in bridges, buildings, skyscrapers, homes, warehouses, foundations and roads to increase the strength of the concrete and ultimately help hold up the structures. While concrete alone is strong, reinforcing steel significantly increases the strength of concrete in an economical and safe manner.
DSA Double Headed Shear Reinforcement – Stud Rails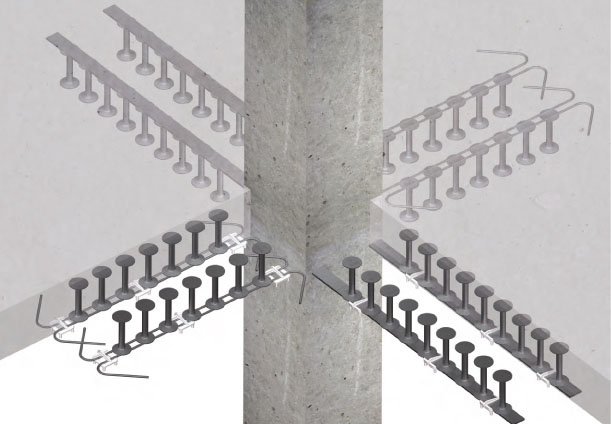 DSA Shear reinforcement (Stud Rails) is generally used in slab to column and footing connections to resist the punching shear in the slab and transfer the concentrated loads further into the slab to create a larger shear area around the column. (Avoid capital heads and drop heads around the column).
Top and bottom load transfer from the head is the same
DSA is manufactured at certified location
Strip and wires are for positioning and spacing only and can be assembled at any location per design drawings
No additional structural welding to strip or wire (no additional certified welding locations)
Cost effective – less installation time, labor cost saving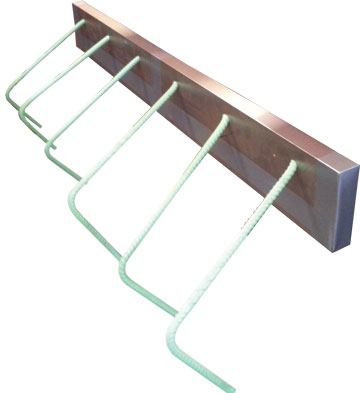 Stay-Box (Rebar-Dowel Bar Key Way) is a two piece system of pre-assembled rebar and box keyway unit.
Box is made in two halves from plain steel or galvanized sheet metal per customer requirement. Product can be fabricated in almost any shape required.
The two part box is designed so back portion of box remains, front portion removes allowing access to the bend out portion of rebar. The box itself and both ends are taped together. Simply nail box to form installation.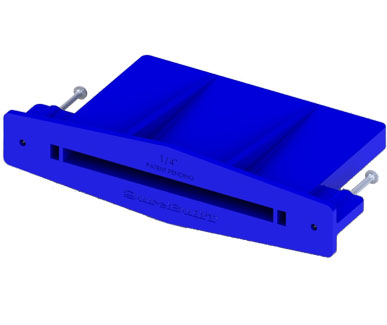 Load Transfer System for Free Movement Joints in Concrete Floors
Dowels manufactured from high strength carbon structural steel
No loss of crossectional area
Combined with rigid high density thin wall plastic release sleeves
Optimized shape of dowels for maximal bearing, bending and punching shear resistance
Allows all directional movement in the horizontal slab plane, minimizes vertical deflection of the slab edges
Save labor with easy and fast installation
A doweling method in accordance with ACI 302.1R Guide for Concrete Floor and Slab Construction and ACI 360 Design of Slabs-on-Ground


U.S. Quality Reinforcement Products at Competitive Prices
We're constantly hearing that the U.S. manufacturers simply can't compete on reinforcement products, and that foreign imports, which are often subsidized by their governments, are putting every last one of us out of business, but we refuse to bow to that notion. We're very close to foreign import prices, and it has taken some serious work to accomplish this feat. We've had to work harder, think smarter, and become more efficient. Give us a chance to bid on your project.